Quirky is what they said and quirky it is to the core. Abhishek Choubey's Dedh Ishqiya is a worthy successor that offers all the raw fun you expect from the franchise. The canvas is slightly bigger this time and they have squeezed out every bit of it in every aspect. All those hilarious takes on many situations will leave you in splits and with some well crafted scenes of real love in the content, Dedh Ishqiya is indeed a beauty.
The new episode has Begum Para of Mahamudabad. Khalujan had to leave Babban during one particular operation and later he disguises himself as a Navab poet and goes to attend the Swayamvar of the Mehamudabad Begum Para. Khalujan's real love, Begum Para's wish to get freedom gets complicated with  the presence of Jaan Mohammed who was keen to build a name.
Well the movie starts of really smooth with all those repartee between Babban and his master. Then it goes to those intense and interesting portions with all those shayaries. Choubey and Vishal Bharadwaj smoothly introduces Babban at the end of it and takes the movie to that humorous phase again. The second half is a bit predictable, but the kind of unusual things they have included in those sequences makes it hilarious and quite refreshing.
The making was perfect from Abhishek Chaubey as he treated the entire film without loosing that funny side of it. The narration never looses its grip even in those emotional portions involving Kalujaan and Begum Para by being over emotional. Script nicely holds the events together and some really "laugh out loud" segments are there in the film. DNA sequence, Train ticket tussle, the bail in the climax etc were really funny. Sethu's camera has captured the visuals nicely and the edits were also quite nice. Nice songs and fitting background scores.
Naseeruddin Shah portrayed his part very nicely. This time he lacked energy when compared to the last outing, but the screenplay saves him by offering less sequences to run. Madhuri Dixit as Begum Para is really absorbing. Babban was safe in Arshad Warsi's hands. Huma Qureshi also scored with that smart portrayal of Muniya. Vijay Raaz as Jaan Mohammed deserves special applauds.
Overall Dedh Ishqiya is a delicious film that you shouldn't miss. I am giving 4/5 for this clever mix of humor and romance. Memorable performances and terrific dialogues are sure to please you.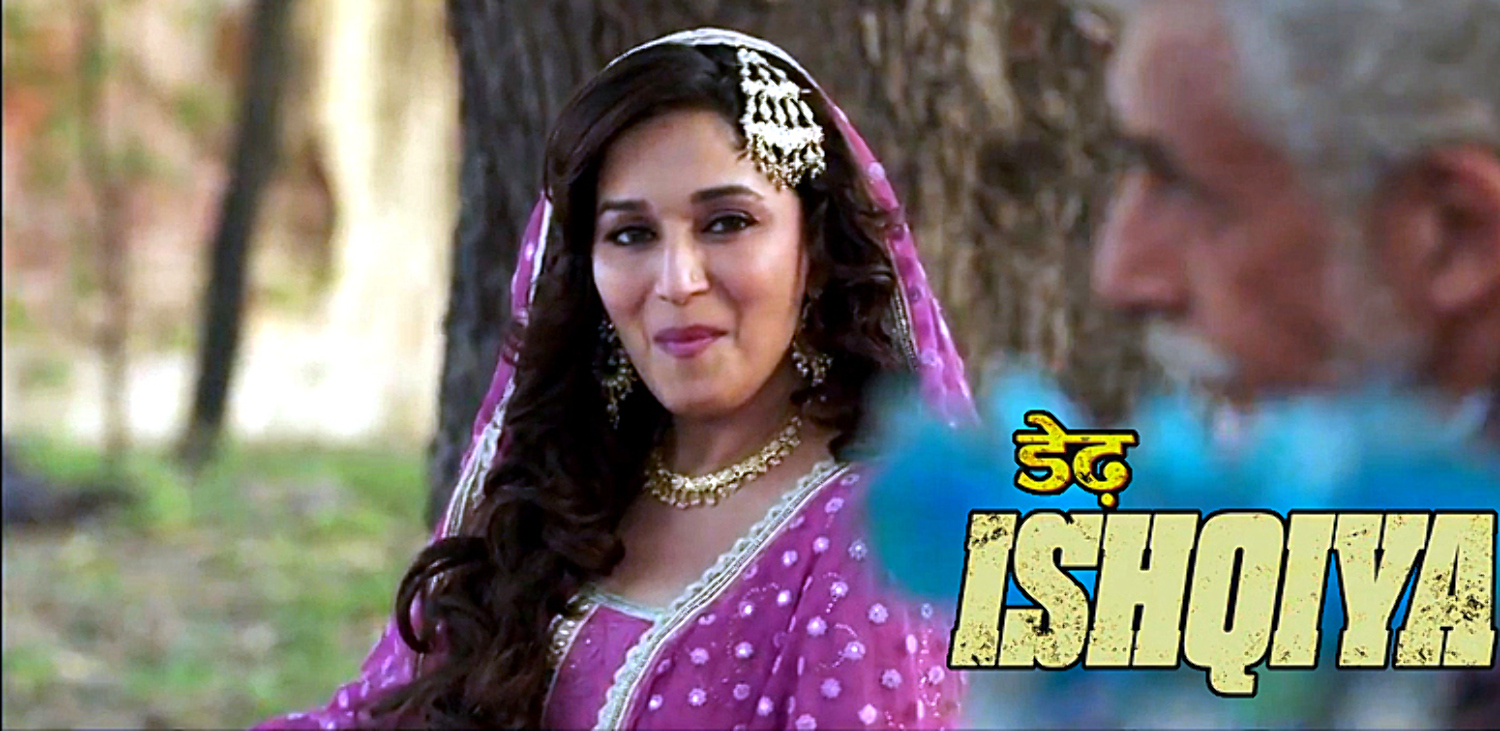 Final Thoughts
Signal
Green: Recommended Content
Orange: The In-Between Ones
Red: Not Recommended
Reaction